HOW TO IRRIGATE
Take the guesswork out of watering with GardenSoxx.
Water is an important transport medium that allows nutrients to travel from soil to the plant cell. It can be a challenge to determine the exact needs of a plant. Insufficient and excessive watering are the most common reasons a plant might fail despite what seems ideal conditions and care. Under watering inhibits nutrient intake causing the plant to dehydrate. Over watering can reduce oxygen supply and promote pest or mold issues. GardenSoxx® provide superior aeration making it difficult to over water.
---
GardenSoxx Watering Tips
It is important to water GardenSoxx thoroughly and often because Filtrexx® GrowingMedia™ or compost needs moisture to ensure that the microorganisms that provide nutrients are staying alive. GardenSoxx can easily be watered with a Drip Irrigation Kit, Rain Barrel Reservoir, watering can or hose.
Apply water directly to the GardenSoxx.
Water in the morning or evening to avoid evaporation.
We recommend a half-gallon of water per day for every 2' of GardenSoxx, but can vary by climate.
---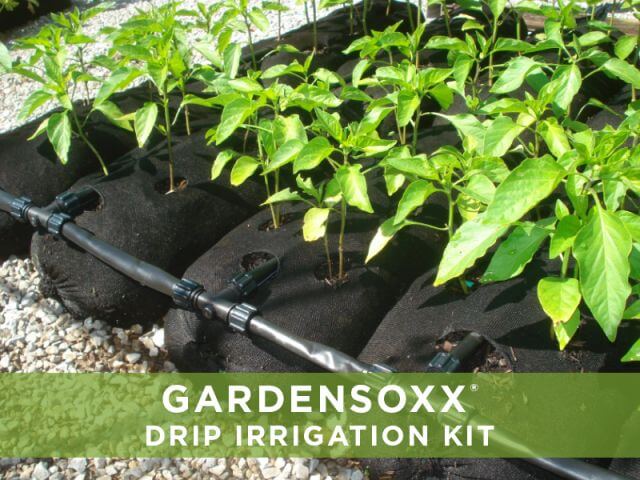 Reduce water waste with the GardenSoxx Drip Irrigation Kit.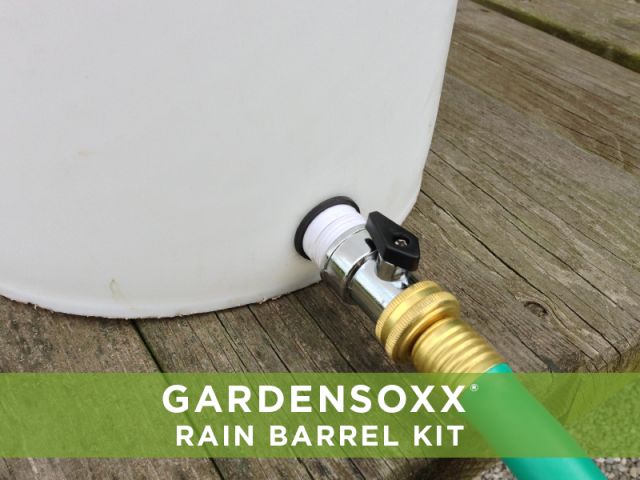 Conserve water for a healthier harvest with GardenSoxx Rain Barrel Hose Connection Kit.
---
HOW TO
---