RAIN BARREL SETUP
Harvest the rain and reduce costs with a rain barrel.
A rain barrel is a low-cost water conservation device used to collect and store rain water. Rain barrels store and divert runoff from impervious surfaces and reduce the undesirable impacts of runoff that would otherwise flow into sensitive receiving waters. Municipal water contains chlorine, fluoride and other chemicals that can cause an imbalance in growing media. Even well water contains iron and other minerals that can also build up and harm sensitive plants. Rainwater does not contain the same additives found in tap water, resulting in healthier plants.
---
Rain Barrel Kit
Kit Includes:
One hose fitting (A)
One hose shut off valve (B)
One metal washer (C)
Two rubber washers (D)
Additional Tools Needed:
Barrel or 5-gallon bucket
Drill
7/8" drill bit
Pliers or wrench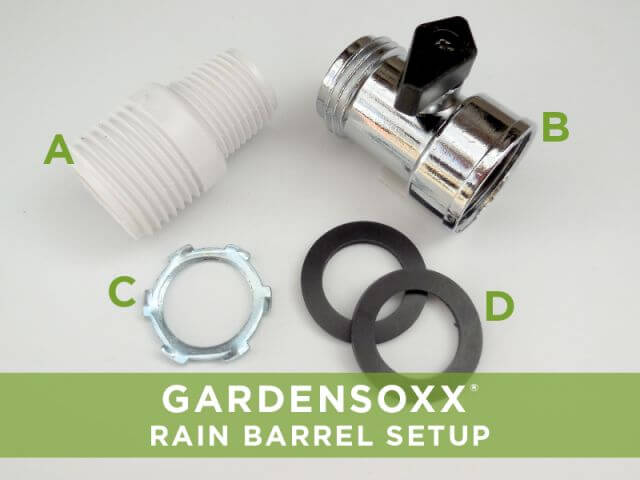 ---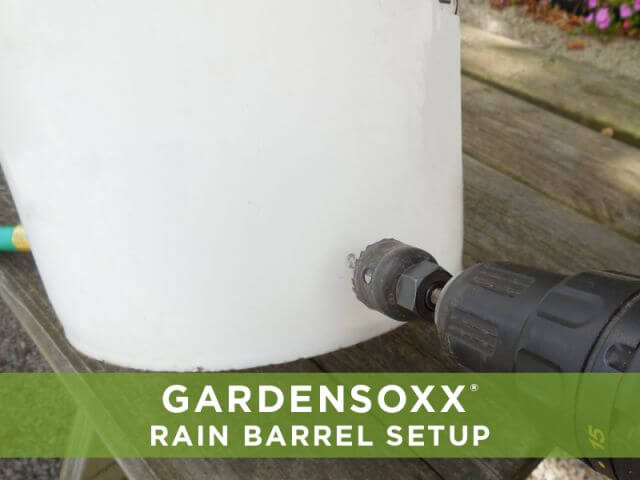 Step 1
Drill 7/8" hole in side of barrel, at least 1/4" from bottom of barrel to allow room for washers.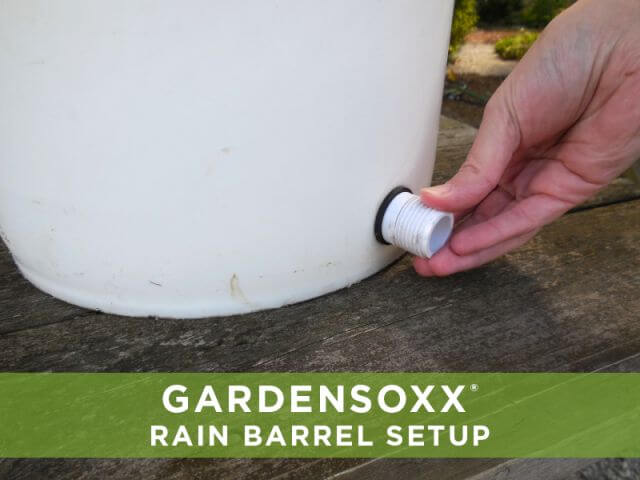 Step 2
OUTSIDE the barrel: Slide rubber washer over small end of fitting. Insert small end of fitting into hole so washer fits snugly against barrel.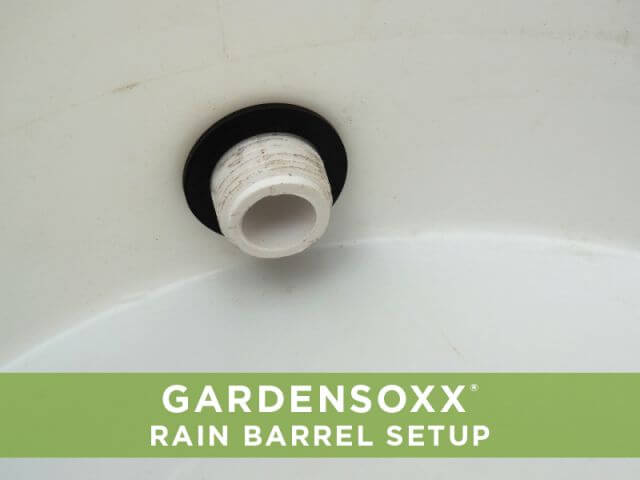 Step 3
INSIDE the barrel: Slide rubber washer over fitting so washer fits snugly against inside of barrel.
---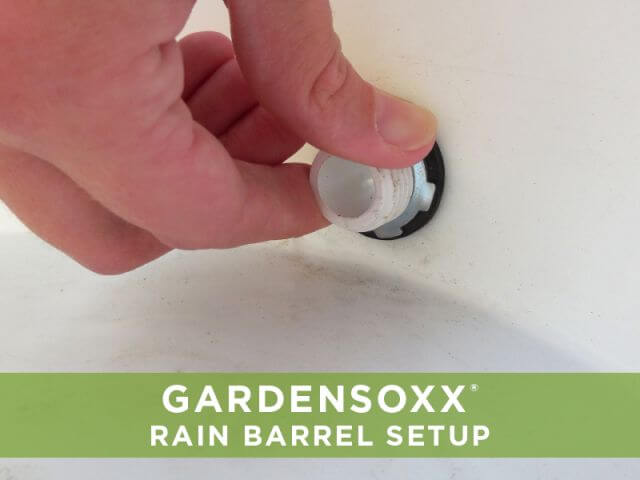 Step 4
INSIDE the barrel: Thread metal washer onto threads with smooth side against the inside of the barrel. Hand tighten.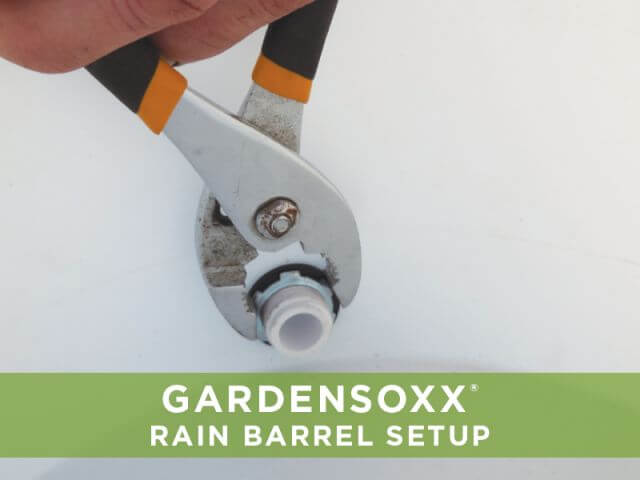 Step 5
INSIDE the barrel: Hold metal washer in place with pliers while hand tightening fitting from the outside of the barrel.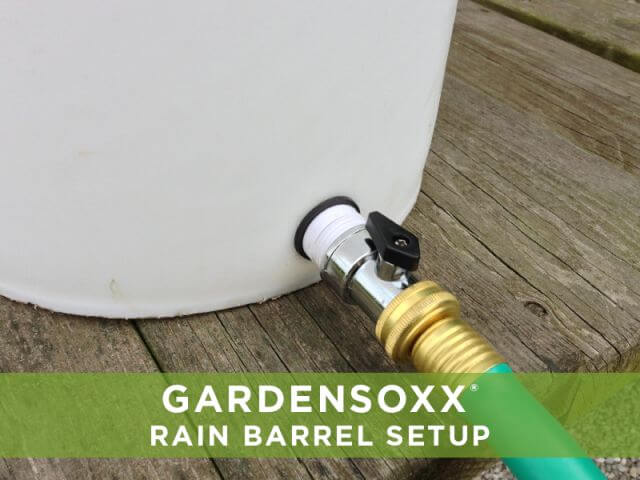 Step 6
OUTSIDE the barrel: Thread hose shut-off valve onto fitting. Thread standard garden hose onto hose shut-off valve.
---
Tips
Elevate the rain barrel to provide sufficient water pressure.
A five-gallon bucket elevated 30" and connected to our 50-foot Drip Irrigation Kit (without pressure reducer) provides a 40-minute drip throughout a 4' x 8' garden.
For best results, monitor water daily, especially in hot, dry weather.
---