FILTREXX ATTENDS 2019 ALLEGHENY COUNTY CONSERVATION DISTRICT EROSION CONTROL WORKSHOP
Filtrexx will attend the Allegheny County Conservation District Engineers' Workshop in Cranberry, PA (February 14-15, 2019). This workshop features two sessions:

Feb. 14, General Workshop: Get an overview on PA Department Environmental Protection Chapter 102 regulations and information on E&S control measures in Pennsylvania
Feb. 15, Contractor Workshop: Erosion Control field knowledge for contractors
Filtrexx® Soxx™ technology offers sustainable solutions in sediment & erosion control, stormwater management, living walls, and pollutant removal applications. Connect with our team to discover the benefits of Filtrexx compost soxx.


---
Connect with Filtrexx at the 2019 Allegheny County Conservation District Erosion Control Workshop
LOCATION
Cranberry Township Municipal Center
2525 Rochester Rd
Cranberry Twp, PA

DATES
February 14-15, 2019

REGISTRATION
Visit Allegheny County Conservation District
click here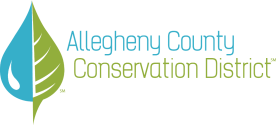 AGENDA
Feb 14th | General Workshop
Erosion Controls associated with Stream encroachment & obstruction
Chapter 102-Permit Conditions
General Erosion Control Practices & Maintenance
Drone Field Inspection/New Visual Inspection form
Construction Sediment basins/trap & Stormwater BMPs
Notice of Termination Process
Feb 15th | Contractor Workshop
Erosion Controls associated with Stream encroachment & obstruction
Chapter 102-Permit Conditions related to co-permittee
General Erosion Control Practices & Maintenance
Drone Field Inspection/New Visual Inspection form
Construction Sediment basins/trap & Stormwater BMPs
Importance of following PCSM plan, Notice of Termination
---