FILTREXX LIVINGWALLS ATTENDS 2017 GREEN HOMES FESTIVAL
Filtrexx® LivingWalls™ division will attend the 2017 Green Homes Festival in St. Louis, MO (June 3, 2017). Organized by the Missouri Botanical Garden, the festival highlights Plant-Based Solutions for Sustainability. Explore the links between sustainability, energy efficiency, conservation at home, and a healthy environment.
Filtrexx LivingWalls division manufactures and commercializes living walls, retaining living walls and green roofs for a wide range of industrial, commercial, and consumer applications. Meet our team at the 2017 Green Homes Festival and let us collaborate on your next living wall project.


---
Connect with Filtrexx LivingWalls at the 2017 Green Homes Festival
LOCATION
Missouri Botanical Garden
4344 Shaw Blvd
St. Louis, MO 63110
DATE
June 3, 2017
9am - 4pm CDT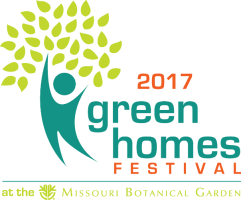 2017 Green Homes Festival Website
click here

Missouri Botanical Garden
---