FILTREXX LIVINGWALLS ATTENDS 2017 InVigorateU CONFERENCE
Filtrexx® LivingWalls™ division will attend the 2017 InVigorateU Conference in Normal, IL (Jan 16-17, 2017). InVigorateU is an intensive educational event for landscape architects, growers, retailers, irrigation contractors, turf professionals, and now landscape foremen. This event is geared toward those looking not only for continuing education credits, but also for practical and productive learning in a "let's get to work" setting.
Filtrexx LivingWalls division manufactures and commercializes living walls, retaining living walls and green roofs for a wide range of industrial, commercial, and consumer applications. Meet our team at the 2017 InVigorateU Conference and let us collaborate on your next living wall project.


---
Connect with Filtrexx LivingWalls at the 2017 InVigorateU Conference
LOCATION
Marriott Hotel & Conference Center
201 Broadway Avenue
Normal, IL 61761
DATES
January 16-17, 2017

MEET FILTREXX
January 17, 2017, 2:00PM-2:50PM
Mark Woolbright, 'Living Alternatives to Concrete Retaining Walls'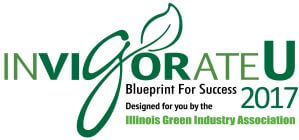 2017 InVigorateU Conference Website
click here

Marriott Hotel & Conference Center
---