FILTREXX ATTENDS 2019 NASECA-WI RICE LAKE CLASSROOM/FIELD EVENT
Meet Filtrexx at the 2019 NASECA-WI Rice Lake Classroom/Field Event (Best Management Practices and Product Demonstrations for Erosion Control and Stormwater Management) in Rice Lake, WI (September 19, 2019). Join NASECA-WI and product vendors for a fun and informative evening of networking with your colleagues and learning about the latest in stormwater and erosion control products.This event allows attendees to learn from experienced professionals in the morning classroom session and view product testing under a variety of control measures set up as stations around the facility during the afternoon field session.
Filtrexx utilizes a variety of composted media inside Soxx™ technology. Depending on the final application, Filtrexx Soxx can help reduce, divert, clean and filter stormwater runoff, and the media chosen has a major impact on performance. Filtrexx is your partner of choice for selecting sustainable technologies in stormwater management, sediment & erosion control, pollutant removal, living walls, agriculture and gardening applications. Meet our team at the NASECA-WI Event and let us collaborate on your next project.


---
Connect with Filtrexx at the 2019 NASECA-WI Rice Lake Classroom/Field Event

LOCATION
Wisconsin Indianhead Technical College
1900 College Dr
Rice Lake, WI 54868

DATE
September 19, 2019
REGISTRATION
2019 NASECA-WI Event Website
click for external registration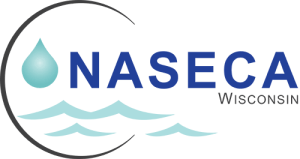 ---