FILTREXX ATTENDS 2016 WESTERN CHAPTER IECA CONSTRUCTION SITE MANAGEMENT WORKSHOP
Filtrexx® will attend the 2016 Western Chapter IECA Construction Site Management Workshop in San Marcos, CA (October 26). This workshop covers traditional, linear utility, and capital improvement projects to Jurisdictional Waters. Contractors, Engineers, Inspectors, Designers and Regulators are invited to hear from local and regional experts and product vendors regarding construction site erosion and sediment control and storm water management.
Filtrexx® Soxx™ technology offers sustainable solutions in sediment & erosion control, stormwater management, living walls, and pollutant removal applications. Connect with our team in San Diego to discover the benefits of Filtrexx compost soxx.


---
Meet Filtrexx at the Western Chapter IECA Construction Site Management Workshop
LOCATION
San Marcos Community Center
3 Civic Center Drive
San Marcos, CA 92069
DATE
October 26, 2016, 8:30am-4:30pm

AGENDA
WC-IECA Website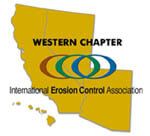 FILTREXX SUSTAINABLE SOLUTIONS
SAN MARCOS COMMUNITY CENTER
---