FILTREXX LIVING SHORELINES
We help protect shorelines and maintain the natural interface between land and water.
Filtrexx is the leading developer of sustainable technologies for stormwater management, sediment control, pollutant removal and living walls. Our Soxx™ technology can be used alone or in combination with other erosion control solutions in living shoreline applications. Shorelines are affected by storms, waves and sea level changes. Filtrexx Living Shorelines systems are alternative shoreline stabilization techniques that help maintain the natural interface between land and water while preserving the habitat, protecting the environment and enhancing coastal resilience to reduce erosion.

Contact our team and let us collaborate on your next living shoreline stabilization project.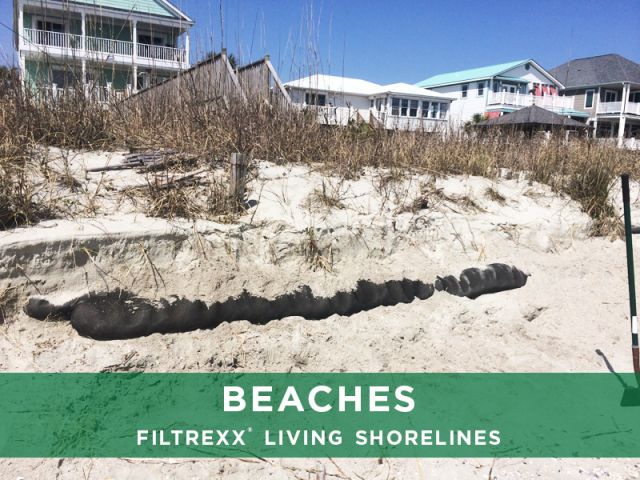 BEACHES
Prevent dune scarps and enhance
new beach dune establishment.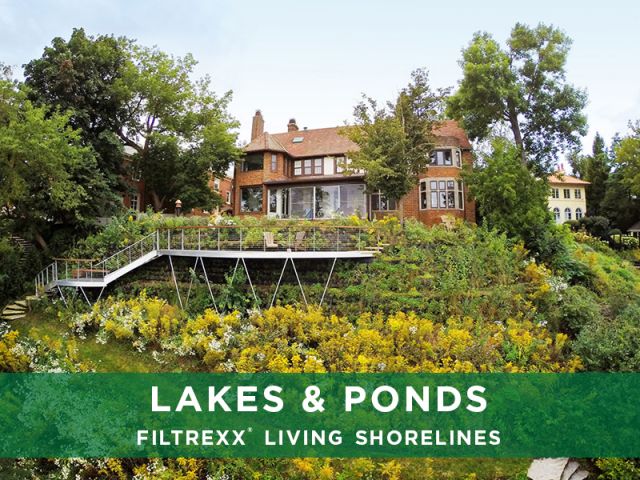 LAKES & PONDS
Long-term protection against
the elements with native vegetation.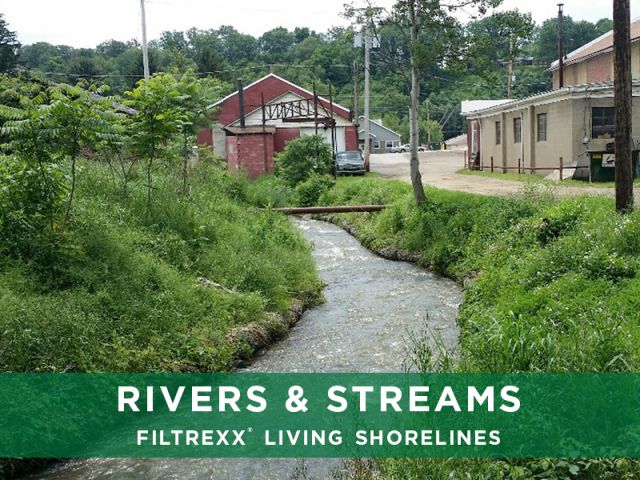 RIVERS & STREAMS
Maintain native vegetation and reduce erosion impact with Soxx technology.
---
WHAT IS A LIVING SHORELINE?
Living Shoreline is "any shoreline management system that is designed to protect or restore natural shoreline ecosystems through the use of natural elements and, if appropriate, man-made elements. Any elements used must not interrupt the natural water/land continuum to the detriment of natural shoreline ecosystems." ¹
Living Shoreline is also considered a "broad term that encompasses a range of shoreline stabilization techniques along estuarine coasts, bays, sheltered coastlines, and tributaries. A living shoreline has a footprint that is made up mostly of native material. It incorporates vegetation or other living, natural soft elements alone or in combination with some type of harder shoreline structure (e.g., oyster reefs or rock sills) for added stability." ²
---
LIVING SHORELINE - DESIGN PRINCIPLES
Filtrexx has a full team of experts ready to help you identify, design, implement and install the most suitable living shoreline solution for each specific project. Among the basic design principles to consider, our products can help with the following:
Containment
Energy dissipation
Filtration
Detention


Retention
Vegetation establishment
Adsorption of invisible pollutants

Diffusion
Diversion
Encapsulation
---
REFERENCES
¹ Source: Restore America's Estuaries "Living Shorelines: From Barriers to Opportunities"
² National Oceanic and Atmospheric Administration (NOAA) - "Guidance for Considering the Use of Living Shorelines"
---