FILTREXX ATTENDS 2016 AMERICAN SHORE & BEACH PRESERVATION ASSOCIATION ANNUAL MEETING
Filtrexx® will attend the 2016 American Shore & Beach Preservation Association Annual Meeting in Long Branch, NJ (October 25-28, 2016), titled "Lighting the Way for the Coastal Future". The national coastal conference will provide an opportunity for all coastal stakeholders to learn together and develop collaborative networks and resources to promote best management practices to maintain and improve the health of our coasts. ASBPA is the nation's first organization to promote science-based policies for the preservation of coastal areas.
Filtrexx® Soxx™ technology offers sustainable solutions in living shorelines, living walls, stormwater management, sediment & erosion control, and pollutant removal applications. Connect with our team in Long Branch to discover the benefits of Filtrexx compost soxx.


---
Meet Filtrexx at the American Shore & Beach Preservation Association Annual Meeting
LOCATION
Ocean Place Resort
1 Ocean Blvd.
Long Branch, NJ 07740
DATE
October 25-28, 2016

AGENDA
ASBPA Website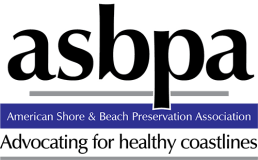 FILTREXX SUSTAINABLE SOLUTIONS
OCEAN PLACE RESORT
---