FILTREXX ATTENDS 2016 PUBLIC WORKS EXPO
Filtrexx® will attend the 2016 Public Works (PWX) Expo in Minneapolis, MN (August 28-31, 2016). Organized by the American Public Works Association (APWA), PWX — the newly revised and branded annual conference — will have new education formats, new innovations and technologies, and more networking opportunities. PWX expects more than 5,000 public works professional from North America and around the world and offers more than 125 technical and professional development sessions. Filtrexx® Soxx™ technology offers exceptional solutions in stormwater management, sediment & erosion control and pollutant removal applications. Contact our team and let's connect at PWX!
WHO SHOULD ATTEND 2016 PUBLIC WORKS EXPO?
Public Works Directors
Superintendents and Managers
Directors and Managers of Operations and Operations Personnel
City and County Engineers
Consulting Engineers
Construction Directors and Managers
Solid Waste Managers and Coordinators
Public Fleet Directors and Managers
Public Facilities and Grounds Directors and Managers
Water Services Directors and Managers
Streets/Roads/Bridges Directors and Managers
Transportation Directors and Managers
Stormwater and Flood Control Directors and Managers
Emergency Management Directors and Coordinators
City Planners
Sustainability Specialists
Anyone else whose responsibilities are public works-related

---
Meet Filtrexx at 2016 Public Works Expo
LOCATION
Minneapolis Convention Center
1301 2nd Ave S
Minneapolis, MN 55403
DATES
August 28-31, 2016

FILTREXX SUSTAINABLE SOLUTIONS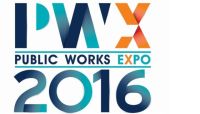 ---
MINNEAPOLIS CONVENTION CENTER
2016 PUBLIC WORKS EXPO - PROMOTIONAL VIDEO
---