FILTREXX INSTALLATION SERVICES

---
Field & Site Solutions for the Energy Industry.
Erosion & sediment control is a necessity – that's why the largest names in energy and construction ensure they are properly protected with Filtrexx Installation Services.
Whether you're in oil and gas, homebuilding, solar, or commercial construction, we install sediment and erosion control solutions safely and efficiently. Watch to see what Filtrexx Installation Services can do for your site.
Filtrexx Installation Services are available in the Northeast Region, and now expanding into the Southeast Region – contact us for availability to work together on your next project or to request an estimate.
---
Exceptional Safety Culture
We take our employee's safety seriously, and are proud to have one of the best safety records in the industry with over 20 years in operation. Training & compliance include:

ISNetworld Compliant
OSHA 10
SafeLand USA
Veriforce Compliant
First Aid & CPR
Extensive Capabilities
Our localized crews, large fleet, and custom equipment ensure efficient, effective installation.
Energy Industry Expertise
Our services are trusted by some of the biggest names in the industry. From construction of some of the largest PA Turnpike projects, to Marcellus oil & gas contracts, Filtrexx Installation Services is a clear leader in the Northeast and beyond.
Project Versatility
Our solutions and equipment are ready to stabilize virtually any terrain. Our track machines are designed to navigate snow, mud, steep slopes and other nasty terrain, all while saving you money and keeping your project on schedule.
---
Installation Services
Sediment Control BMPs

Seed & Mulch - Temporary & Permanent

Hydroseeding
Flex-Terra FGM
Conventional seed/mulch
Raking/rock hound
Erosion Control Blankets & Compost Blankets

Rolled Erosion Control Matting (RECM or RECP)
Lockdown Netting + Compost Blanket
Straw, coconut or combination
Temporary or permanent Turf Reinforcement Matting (TRM)
Restoration & Remediation

Pipeline restoration
Native plantings
Rain garden/wet pond
Other Services

Timber & bridge mat setting
Sweeper truck
Snow removal
Rock construction entrance
Farm fencing
Industries Served
Oil & Gas
Pipeline
Powerline & Utility
Roadway
Solar & Wind
Homebuilding
Commercial Construction
Municipalities
Remediation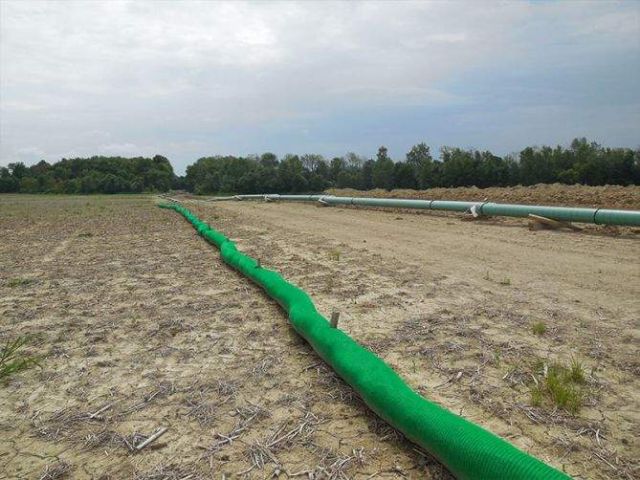 ---
FILTREXX INSTALLATION SERVICES PHOTO GALLERY