FILTREXX SILTSOXX COMPOST FILTER SOCK

SiltSoxx by Filtrexx is the quickest, easiest and most cost effective solution for sediment control.
SiltSoxx is the original compost filter sock BMP. Easily installed for a variety of construction applications, SiltSoxx reduces the labor cost required for installation and maintenance, while delivering optimal performance.
SiltSoxx™ are Made in the USA, a USDA Certified Biobased product, and in compliance with most state and federal agencies including USEPA, AASHTO, USDA NRCS and US ACE.
SiltSoxx is available in a variety of materials to meet your sediment control project needs. Download the comprehensive Filtrexx Product Catalog to see all product configurations. SiltSoxx is available pre-filled on pallets through distributors nationwide - contact us to find a distributor or inquire about joining our distribution network.

---
SILTSOXX ADVANTAGES
FASTER INSTALLATION
No trenching required
Installs 3x faster than silt fence

BETTER PERFORMANCE
Superior filtering with third-party tested results
LESS MAINTENANCE
Stays in place & won't fall down
QUICKER REMOVAL
Just cut mesh & spread compost
LOWER TOTAL COST
When choosing a BMP for your project, do you consider the total cost of it? Installation, maintenance and removal are all costs that add up.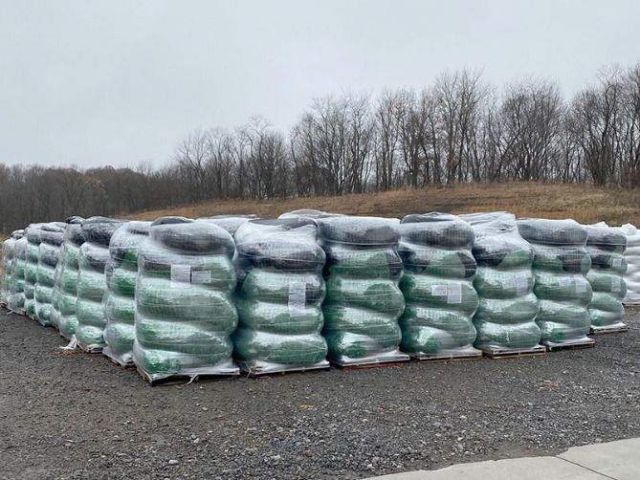 ---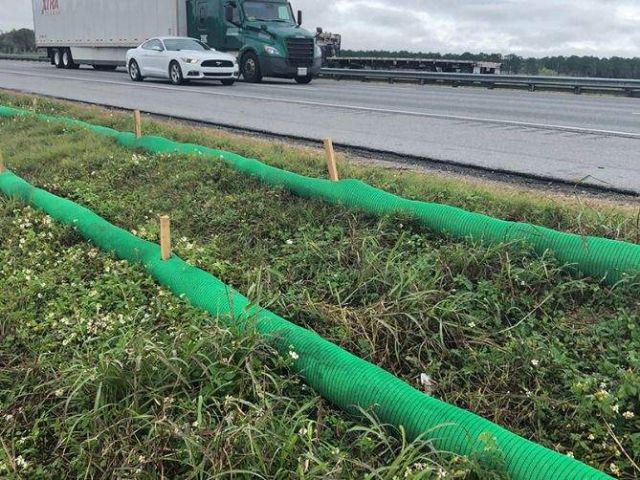 SILTSOXX ORIGINAL
Our SiltSoxx ORIGINAL strength mesh is the most widely recognized and used product in the industry. Available in green/black stripe or tan.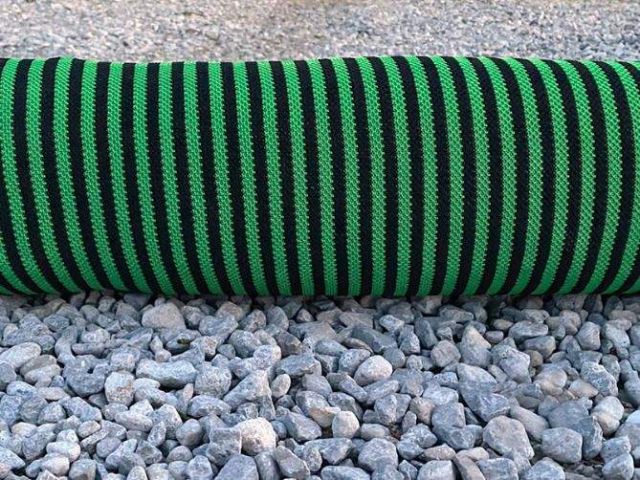 SILTSOXX EXTREME
Our most durable mesh material, SiltSoxx EXTREME is specially designed to withstand the harsh surface conditions of asphalt and concrete. With an extra tough, wear & tear resistant mesh, this product is perfect for urban construction and/or when dealing with rugged conditions. Available in green/black stripe or solid orange for safety visibility.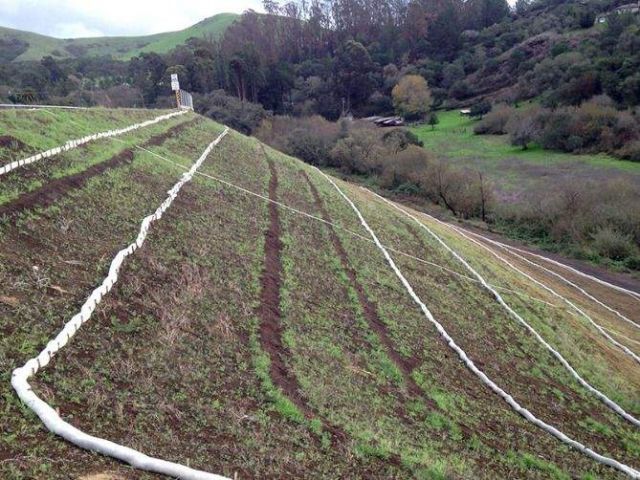 SILTSOXX NATURAL
This line of mesh is 100% natural and biodegradable, eliminating the need for field removal. Leave in place for ongoing, natural protection.
SiltSoxx NATURAL ORIGINAL: Cotton fiber; functional field longevity up to 12 months.
SiltSoxx NATURAL PLUS: Wood fiber; functional field longevity up to 18 months.
---
SILTSOXX PRODUCT CHART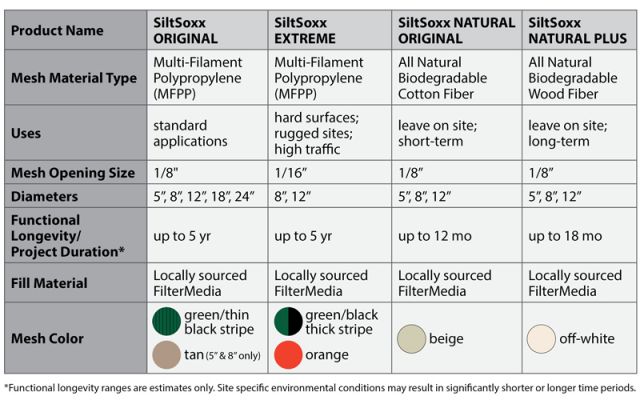 ---
SILTSOXX APPLICATIONS
---
---
REFERENCES
Sediment Removal Efficiency (removal efficiency performance may vary under conditions different from those tested and reported here)
Installation Time Comparison: Performed by Clearwater Colorado (2015) [Video] click here
Maintenance Comparison: EPA Erosion Control Alternatives Cost Calculator (2006). [PDF] click here [XLS] click here
Total Project Costs Comparison: EPA Erosion Control Alternatives Cost Calculator (2006). [PDF] click here [XLS] click here

---