BEST MANAGEMENT PRACTICES (BMPs) COMPARISON
Filtrexx products deliver the best performance with the lowest cost.
Performance of sediment control barriers is an increasing concern to designers, regulators, and contractors. In order to evaluate the sediment control performance between various sediment control barriers, these practices must be subject to the same standardized testing procedure or evaluated in controlled side-by-side testing. Recent testing (2013) conducted at TRI Laboratory does both. Results are shown below, along with estimated project costs.
SILTSOXX
Filtrexx® SiltSoxx™ is a three dimensional tubular device filled with Filtrexx FilterMedia™ encased in Filtrexx Mesh™. It is a superior sediment control alternative to silt fence and straw wattles.


SILT FENCE
Silt fence, also commonly called "filter fence" is a temporary sediment control device used on construction sites to protect water quality in nearby streams, rivers, lakes and seas from sediment in stormwater runoff. Silt fences are widely used on construction sites in North America and elsewhere, due to their low cost and simple design. However, their effectiveness in controlling sediment can be limited, due to problems with installation, placement, and inadequate maintenance. Most importantly, it offers no filtration features as it is usually made of solid film/fabric.


STRAW WATTLE
A straw wattle is a tubular device made of woven mesh netting filled with straw or hay and sometimes seed mixes, used to trap sediment and promote infiltration. Straw wattles fall into the Sediment Retention Fiber Rolls (SRFRs) category, according to the Erosion Control Technology Council.

---
Key Research Findings
Staking, weight, and level surface are primary drivers in sediment removal performance. For example, more staking on straw wattles creates more low points, which are more likely to overtop.
Filtrexx 8" SiltSoxx performs better than all larger diameter tubular products.
Compared to 12" off-spec compost sock, Filtrexx 8" and 12" SiltSoxx performed 15% and 30% better, respectively.
12″ Filtrexx SiltSoxx delivers the best performance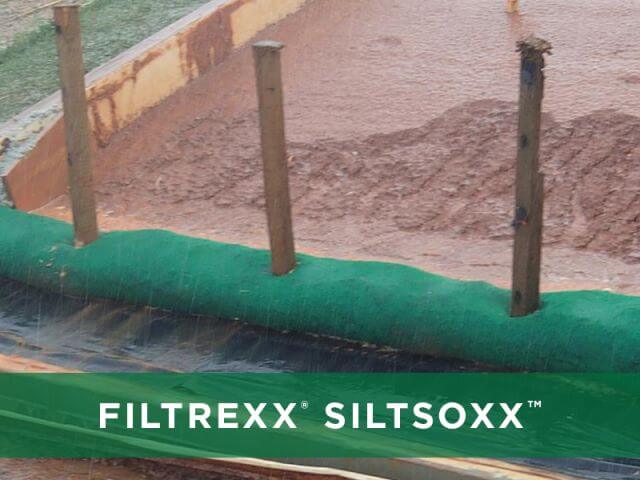 ---
| | | | | |
| --- | --- | --- | --- | --- |
| Sediment Control Barrier (SCB) | Product Height | Removal Efficiency | Estimated Product Cost | Estimated Project Cost |
| Filtrexx® SiltSoxx™ | 8 in | 82% | $2.45 | $2.67 |
| Filtrexx® SiltSoxx™ | 12 in | 97% | $3.50 | $3.81 |
| Straw Wattle | 20 in | 70% | $1.65 | $4.10 |
| Off-spec compost sock | 12 in | 66% | $1.86 | $4.52 |
| Silt Fence | 24 in | 67% | $2.00 | $4.80 |
| Tire-chip wattle | 9.5 in | 69% | $5.30 | $11.40 |

Sources: SCB data from TRI-Environmental/GASWCC; contact Filtrexx for additional detailed information.
Silt Fence data from USDA - contact Filtrexx for additional detailed information.
Estimated project costs: U.S. EPA http://www.epa.gov/greenscapes/tools
---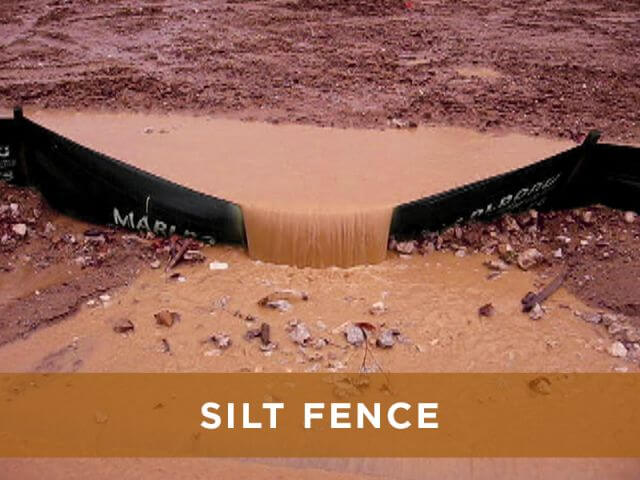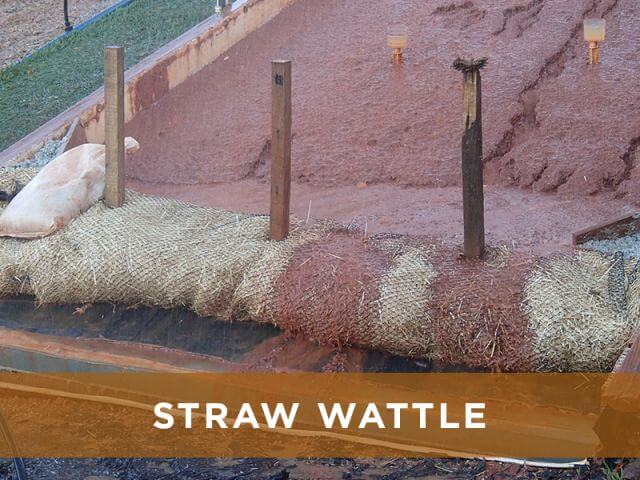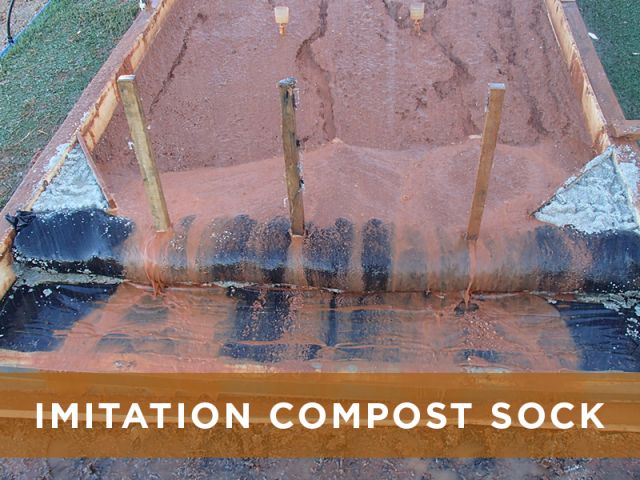 ---
RESEARCH LIBRARY
2006 Storm Water Authority – SiltSoxx Design [PDF] click here
2006 ASABE USDA-ARS FilterSoxx vs Silt Fence Research [PDF] click here
2009 JSWC – Compost Filter Sock, Mulch Berms and Hay Bale Field Performance [PDF] click here
---