FILTREXX FEDERAL AND STATE APPROVALS
Filtrexx products meet or exceed all specifications for federal and state approvals.
In fact, Filtrexx research was used to develop most of the specifications for compost filter sock used by Federal, State, and local agencies. View the entire list of approvals we have obtained below.
Regulatory compliance may depend on individual federal/state regulations. Please contact your individual agency for complete specifications. This page was last updated on August 23, 2022.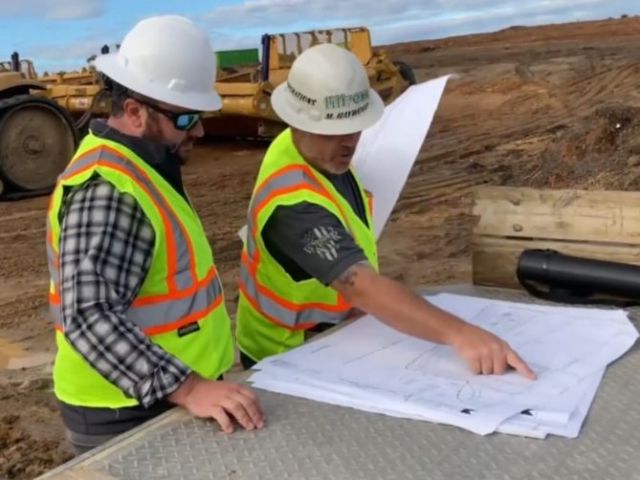 ---
FEDERAL APPROVALS



Environmental Protection Agency
VIEW NATIONAL MENU OF BMPS
click here



American Associationof State Highway and Transportation Officials
VIEW APPROVAL DOCUMENTATION
click here



Forest Service U.S. Department of Agriculture
VIEW APPROVAL DOCUMENTATION
click here


Natural Resources Conservation Service
VIEW APPROVAL DOCUMENTATION
click here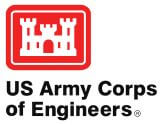 The United States Army Corps of Engineers


VIEW APPROVAL DOCUMENTATION
click here
---
STATE APPROVALS
ALABAMA
ALDOT: Approved
---
ALASKA
DOT: Approved (at discretion of project engineer/contractor)
---
ARIZONA
ADOT: Approved
---
ARKANSAS
AHTD: Approved
---
CALIFORNIA
Caltrans: Approved
CalEPA: Approved
CASQA: Approved
---
CONNECTICUT
ConnDOT: Approved
---
COLORADO
CDOT: Approved
---
DELAWARE
DelDOT: Approved
DNREC: Approved
---
FLORIDA
FDOT: Approved
DEP: Accepted in FL Stormwater Erosion & Sedimentation Control Inspectors Manual
---
GEORGIA
GDOT: Specified, section 893 & 163
GSWCC: Accepted in State E&SC Manual
---
HAWAII
HDOT: Approved
---
IDAHO
ITD: Approved
---
ILLINOIS
IDOT: Under evaluation
---
INDIANA
INDOT: Approved
---
IOWA
IADOT/SUDAS: Approved
DNR: Approved
---
KANSAS
KSDOT: Approved ntractor)
---
KENTUCKY
KYTC: Approved (at the discretion of project engineer/contractor)
---
LOUISIANA
LADOTD: Approved (at the discretion of project engineer/contractor)
---
MAINE
MaineDOT: Approved, products on QPL
---
MARYLAND
MDOT: Under review
MDE: Approved
Montgomery County: Approved
---
MASSACHUSSETTS
MassDOT: Approved, specified
---
MICHIGAN
MDOT: Approved
---
MINNESOTA
MnDOT: Approved
---
MISSISSIPPI
MDOT: Approved
---
MISSOURI
MODOT: Approved
---
MONTANA
MDOT: Approved (at the discretion of project engineer/contractor)
---
NEBRASKA
NDOT: Approved
---
NEVADA
NDOT: Approved
---
NEW HAMPSHIRE
NHDOT: Approved, Filtrexx® products on QPL
---
NEW JERSEY
NJ Dept of Agriculture: Approved as equivalent to silt fence & straw bale
---
NEW MEXICO
NMDOT: Approved
---
NEW YORK
NYSDOT: Approved
NYSDEC: Approved
---
NORTH CAROLINA
NCDOT: Approved for use (NP-04430)
DENR: Approved
---
NORTH DAKOTA
NDDOT: Approved
---
OHIO
ODOT: Under review
Ohio EPA: Approved
---
OKLAHOMA
ODOT: Approved (at the discretion of project engineer/contractor)
---
OREGON
ODOT: Specified, Filtrexx® products on QPL
---
PENNSYLVANIA
PennDOT: Approved
DEP: Approved, specified
---
RHODE ISLAND
RIDOT/DEM: Approved
---
SOUTH CAROLINA
SCDOT: Approved, Filtrexx® products on QPL
---
SOUTH DAKOTA
SDDOT: Approved
---
TENNESSEE
TDOT: Approved
Knox County: Approved
City of Chattanooga: Approved
---
TEXAS
TxDOT: Approved, specified
TNRCC: Approved, specified
TCEQ: Approved, specified
---
UTAH
UDOT: Approved
---
VERMONT
VTrans: Approved
---
VIRGINIA
VDOT: Approved
---
WASHINGTON
WSDOT: Approved, SiltSoxx and DitchChexx on QPL
DOE: Approved
---
WEST VIRGINIA
WVDOT: Approved
---
WISCONSIN
WisDOT: Approved, SiltSoxx™ and DitchChexx™
---
WYOMING
WYDOT: Approved (at the discretion of project engineer/contractor)
---