FILTREXX PRESENTS FREE STORMWATER PERMIT COMPLIANCE WORKSHOP

Filtrexx, Clements Environmental, and Enthalpy Analytical present the FREE Stormwater Permit Compliance Workshop on April 19, 2017 (10:00 a.m. - 2:00 p.m. PST) at Pleasant Valley Parks and Recreation (Room #1), 1605 E. Burnley St., Camarillo, CA 93010. Earn up to 3 PDH.
Do you own, operate and/or manage a facility that involves manufacturing and/or serves as a storage facility/yard? If so, this workshop is an important first step in achieving compliance with the California State Water Resources Control Board's new Industrial General Permit. All facilities and businesses that perform any type of manufacturing (i.e. cabinet shops, granite counter tops, finish coating products) and/or sites that include the storage of property, equipment and/or materials must secure coverage under this Permit. Failing to secure mandatory coverage can result in notices of violation, fines, business license suspension, revocation and even facility closure. For more information visit the State Water Resources Control Board's website.
THIS SEMINAR HAS ALREADY OCCURRED - CONTACT US TO SCHEDULE A SEMINAR IN YOUR CITY

---
DATE
Wednesday, April 19, 2017
10:00 a.m. - 2:00 p.m. PST

LOCATION
Pleasant Valley Parks and Recreation (Room #1)
1605 E. Burnley St.
Camarillo, CA 93010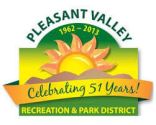 REGISTRATION DETAILS
FREE Registration & Lunch Included

AGENDA
10:00 - 10:10 AM - Sign In

10:10 AM - 10:55 AM
QISP - Who are they? And what do they do?
Craig Kolodge, Ph.D., CPESC, QISP, Filtrexx

11:05 AM-11:50 AM
ERA Level 1 - What It Means
Cynthia Liles, QISP, Clements Environmental

12:00 PM - 1:00 PM - Lunch

1:00 PM - 1:30 PM
Taking and Sending Samples
Dennis Dorning, Enthalpy Analytical

1:30 PM - 2:00 PM
Best Management Practices
Sean Brennan, Filtrexx
Pleasant Valley Parks & Recreation
---
---